Unbridled Contractors was formed from a mutual passion for city transformation, love for community, and desire to see people elevated to walk fully in their purpose. The partnership combined an existing business with an Emergent heart and corporate strategy that would allow Unbridled Contractors to thrive with a deep-seeded purpose and uncommon culture.
I am an island boy at heart who lives and works in a giant sandbox. I love anything outdoor related: camping, hiking, hunting, fishing, rock climbing, you name it. I'm all about work during the week, but on the weekend, it's the last thing on my mind.
My life summed up in a song or movie title:
"Life is the art of drawing without an eraser." This is my favorite quote. Up to this point, nothing has turned out quite like I had planned, but have loved the journey to get here.
What it means to be Unbridled:
When you ask me what it is to be unbridled, I would say that the answer you would be looking for is explained specifically in the definition. To be uncontrolled or unconstrained! Here we have the ability to advance and take charge at our own ability. Everyone works with the same level of trust and respect. We have a chance to shine and be a part of a larger picture. This, in turn, creates a family feel and produces a group of higher standards as well as self-motivated ambition.
I am a wife, and a mom to 5 great kids. I love to bake and crossfit (hopefully the crossfitting cancels out the baking!). I love being outdoors. I love raising cows. I love spending time with my husband doing both of those things. I am super thankful for the life I've been given.
My life summed up in a song or movie title:
My life summarized by a song title...probably "Livin' on the Edge"...God's always asking us to entrust our lives to him, taking risks that are calculated and wagered against His goodness. Thankfully, the more we get to know Him, the more we realize, there really is no edge.
What it means to be Unbridled:
To me, being Unbridled means being free to be and become all that God has made me to be, free from cultural, and societal expectations or demands. Free to live in the peace and joy that comes with living by His principles.
About me:
I am honest, loyal, and hardworking. I have four great kids and enjoy life in Colorado Springs.
My life summed up in a song or movie title:
Bad Boys
What it means to be Unbridled:
Not locked down...always going.
Whether I'm chasing birds on the high prairie, calling elk down an alpine ridge or stumbling around a cobble trout stream I embrace the western lifestyle. I'm born and raised Colorado and I love all our beautiful state has to offer. I enjoy surrounding myself with people who have a passion for whatever they do. If you are going to do something, do it well.
My Life Summed Up in a Song or Movie Title
Somewhere In the Middle – Cody Jinks
We all have our convictions, we all have our principals and we should stick to them. We also need to take into account those of others with whom we have relationships. I generally find the way we move forward and achieve happiness is "somewhere in the middle."
What It Means to be Unbridled
To be Unbridled means to do my job and be part of the team. My success relies on Our success and Our success relies on My success. We can't have one without the other.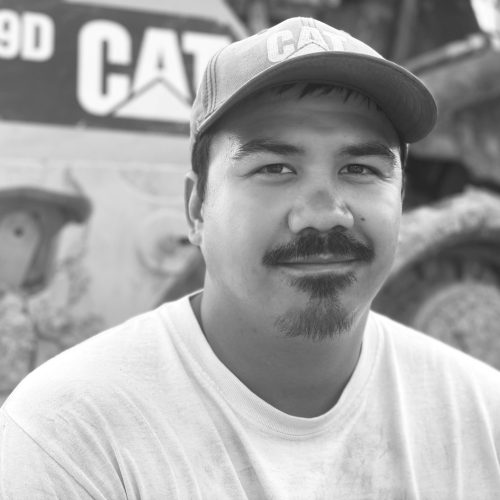 About me:
I love barbeque, family, and friends. And I can definitely beat you at cornhole.
My life summed up in a song or movie title:
"Cast No Stones" by Cody Jinks
What it means to be Unbridled:
To be persistent, headstrong, and unshaken by any challenges or obstacles that may come upon you.
About Me:
I am a Mom, a Wife, and I LOVE my family. We enjoy camping, shooting, being together and belly laughs. I am thankful every day for my kids, their kind hearts, and hard-working spirits. In my free time I enjoy quilting, cross stitching and traveling to see my kids wherever life takes them.
My life summed up in a song or movie title:
The theme song for Rocky 1, "Gonna fly now", it motivates and encourages me; makes me want to kick ass!
What it means to be Unbridled:
To me, unbridled means to be free, to be as good as you can be with the sky as the limit.
WAKE UP
KICK ASS
BE KIND
REPEAT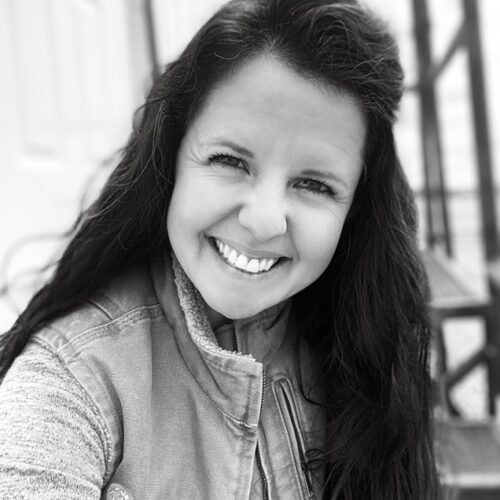 I'm a proud wife who went from a mother of one to a mother of three in under two minutes. My perfect day starts with a creamy latte, quiet time with the good Book, and an aviator-sunrise drive. At any given time, I'm resisting the urge to make a list. I'm a total geek about what a place "could be" instead of what it is…which keeps my honey-do list
fairly
ridiculously long. At the end of the day, rocking my babies and a wink from my husband are the perfect reward for hard work and laser focus.
My life summed up in a song or movie title:
"It wasn't that people didn't try to give her stickers. It's just that, the stickers didn't stick." You Are Special by Max Lucado.
What it means to be Unbridled:
Fearless in purpose with the freedom of knowing who you are and to whom you belong.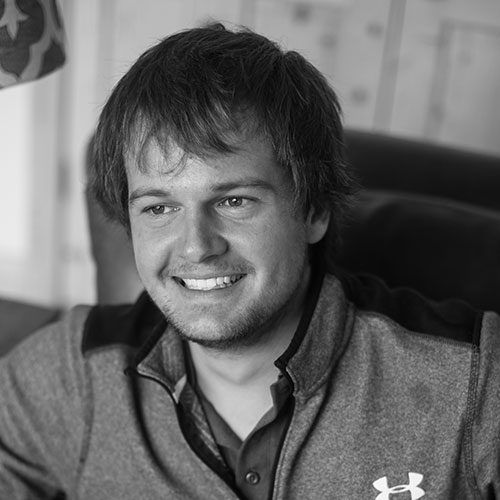 My name is Cooper. I'm 22 and I wear the fun socks around here. I may be mildly sarcastic. During my free time I like to go rock climbing, hiking, nap, and watch way too much Netflix.
My life summed up in a song or movie title:
"I'm Good" by The Mowgli's.
What it means to be Unbridled:
To do the best and be the best you can in everything you do.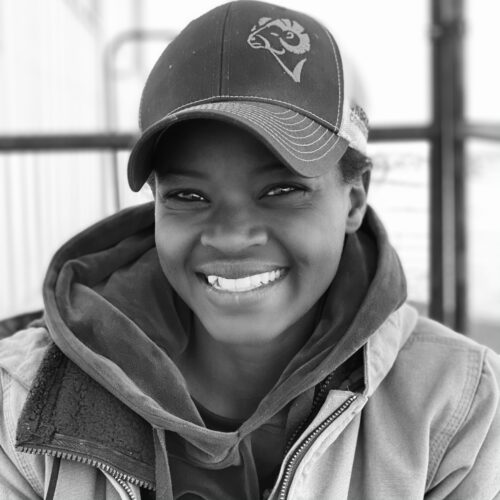 About Me:
When I am not working I enjoy being outdoors. I also love playing soccer.
My Life Summed Up in a Song or Movie Title:
I honestly have a lot of songs, but the one that I love most is "Lean Back" by Capital City Music
What it Means To Be Unbridled:
What is means to be Unbridled is to stay true and to treat other with love and respect. Also to be honest when nobody is looking and to give 100% in all you do.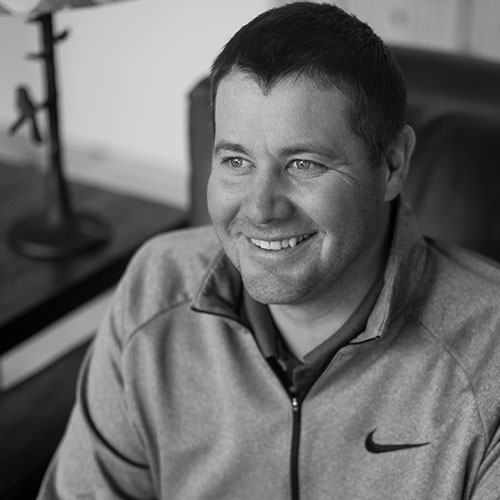 "I'd rather be outside," is the thought usually running through my mind. Being outdoors, especially with my family, is where I'm the happiest whether it's working or playing. I'm married to the love of my life and my best friend. Together we raise our 5 children and attempt to run a few cows.
My life summed up in a song or movie title:
They say love, is more precious than gold,
It can't be bought, and it can't be sold.
Well I got love, a love to spare,
but that make me a millionaire.
Chris LeDoux - "Millionaire"
What it means to be Unbridled:
Being "Unbridled" is embracing who you are created to be and living your life from that perspective.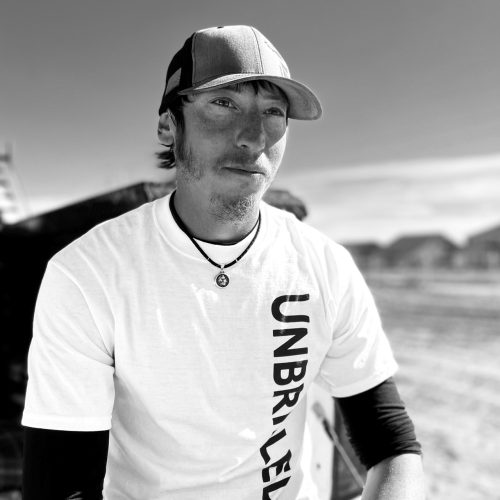 About Me:
I am a hardworking, adventurous, avid outdoorsman.
My Life Summed Up in a Song or Movie Title:
What it Means to be Unbridled:
Being Unbridled means being committed and hardworking, holding your work to a higher standard, and being a team on and off the clock.
About me:
I am a hardworking, adventurous, outgoing pain in the ass. I spend as much time in the woods with my wife and dogs as I can. If it goes fast I want to be on it and if it goes boom I want to play with it.
My Life Summed Up in a Song or Move Title
Should've Been a Cowboy by Toby Keith
What it Means to be Unbridled
To be confident in our capabilities, to provide a high quality of work at a standard others strive for, and to be as respected as we are respectful.
About Me
Raised in Prosser, WA I moved to Colorado to be closer to family. I have 2 biological sons, and 3 step children. I like to spend my time with family outdoors: fishing, hunting, and camping.
My Life Summed Up in a Song or Movie Title
Pantera - 5 Minutes Alone
What it Means to be Unbridled
To be Unbridled is to be more of a family than a company. Looking out for the best interests of each other and those around us.
About Me:
I am a dog mom of one crazy husky. I spend my free time reading or hanging out with some great friends. I will never turn down a chance to go line dancing. I love spending my time by the creek or with my brothers.
My Life Summed Up in a Song or Movie Title:
Does to Me by Luke Combs
What it Means to be Unbridled:
Being Unbridled means having an immense amount of support and grace. It means striving for greatness and always finding new paths along the way. It means resilience, patience, and GROWTH!!!
About Me:
Hi! My name is Cody and here are some fun facts about me. I'm a Christian, I like to hunt, fish, camp, and ride dirt bikes. I enjoy ranching, spending time with family and friends and I enjoy working for Unbridled because it's reassuring knowing they have your back. And I'm not just saying that because that's where I work, I'm saying that because I have experienced it myself!
My Life Summed Up in a Song or Movie Title:
The Cowboy Way
What it Means to be Unbridled:
Free to roam free with no one controlling you.
About Me:
I'm a farm kid from a small town at the base of Mount Rainer in Washington State that grew up spending summers out in the hayfields with my five sisters. When my husband, James, was close to retirement from the USAF we decided to try to find some land in an area that was just as beautiful as home (but not as wet) and ended up here in Black Forest where we fell in love with not just one mountain, but the whole Front Range! We love fishing, riding quads, and spending time with our critters on our little "farm" in the sticks.
My Life Summed Up in a Song or Movie Title:
I don't have a song or movie that really sums me up, but there is a quotes that has always spoken to me... "Laughter is the pressure release valve that keeps the boiler from exploding." No matter the situation, I always try to keep people laughing.
What it Means to be Unbridled:
Not letting anyone dull your sparkle. Stay true to yourself and be the real you, no matter what.
I am a trustworthy man who loves a good laugh but also will get serious if needed. I like to get my hands dirty and see things get done. My hobbies are working on my project car and playing video games.
My Life Summed Up in a Song or Movie Title
The Fast and the Furious because my brothers and I are always trying to go faster.
What it Means to be Unbridled
To me, being Unbridled means being a part of the family and always getting everything done the right way.
About Me:
I'm a loving husband, father, and Christian man. I enjoy spending time with family and friends. I hope to one day have my own ranch with a little piece of earth I can call my own. One thing I'm the most passionate about in life, besides being a good husband and father, is boxing.
My life summed up in a song or movie title:
Workin' by Big Smo
What it means to be Unbridled:
To be a team, on and off the clock. Work hard every day. Take ownership of all you do, whether positive or negative.
I'm your typical 50-something father, husband, son, brother, business owner, and friend. A paradox, figuring life out as I go. Loving every minute, and learning that if we let go enough, forgive enough, love enough, and be present enough the desires of our heart are right in front of us, just waiting for us to discover them.
My life summed up in a song or movie title:
"Right Here Right Now" by Van Halen says it all. There's no other place I want to be. It feels good to be alive...right here, right now...watching a generation wake up to their destinies and take their places in the world.
What it means to be Unbridled:
Being "unbridled" means relentlessly pushing the boundaries of our own limiting beliefs; keeping the inherent goodness of people as our central focus; and viewing life as a treasure to be discovered and mined from the inside out. I truly believe that by living "unbridled" in community with others, there is nothing we can't do.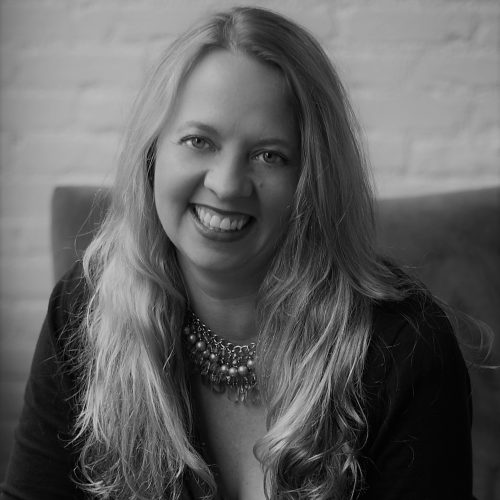 I like to joke that my husband and I have so many kids among us (with another on the way!) we should form our own boy band. They (plus our darling English Bulldog Lulu) certainly keep us busy, hectic, and laughing. We cherish our family time, and love our summers together! Our happiest places include any outdoor concert, Elitches, WaterWorld, lounging by the pool and backyard BBQs.
My Life Summed Up in a Song or Movie Title
Crazy Train by Ozzy pops to mind. Or Still Crazy After All These Years by Paul Simon is how I feel about my husband. Clearly the common denominator is crazy...
What it Means to be Unbridled
We have broken the typical business mold. We are given the freedom to care about our communities, our co-workers, our friends, and our families. And we don't just say we care, we show we care, and we show we care in a way that impacts our bottom line. Being Unbridled is taking 20% of our corporate profits and giving back where we can, to people in our lives and communities and to people we've never even met. This is who we are. Doing it any other way would be, well...crazy.
I like to play. I love time with my kids and family. I don't like being too serious because life is hard…so let's have fun as we go! I like things that go fast: cars, dune buggies, motorcycles, toys, toys, toys! Other than fun, my family always comes first.
My life summed up in a song or movie title:
I don't really have a song or movie title I feel really says, "Gary's life," but if I did, it would definitely be a country song. I've had a lot of ups and downs…but that won't stop me! Keep on keepin' on.
What it means to be Unbridled:
Being Unbridled is to:
1) Be honest to yourself. Everybody makes mistakes. It's not always easy, but when you're honest to yourself, it's easy to be honest to others.
2) Be loyal. Loyalty is a way of thinking, whether it's with family, friends, or coworkers.
3) Be proud. Have pride in what you do. Always do the best you can and never settle for just good enough.
4) Work hard and play harder!
We believe that a person whole in their identity and fueled by passion, experiences a freedom that builds character. For us, that character, both individual and collective, is the most important part about business.
Belonging, believing, and becoming is not isolated to the non-profit sector. Through the Emergent Model, businesses discover their unique contribution within their sphere of influence. As they discover their identity, they also find that their success can ignite the success of others. Businesses commit 20% of their profits to a non-profit, which allows organizations to focus on what they do best, rather than fundraising. Today there are seven Unbridled companies practicing the Emergent Model.
Giving back has been in our DNA from the start. Unbridled and the 501(c)(3) UnbridledACTS were incorporated on the same day in September of 2001. Since then, all Unbridled companies give the first 20% of profits to charity – over $1.5 million, so far.
UnbridledACTS is an active organization and group of partnerships that do life differently. It's about building restorative family-oriented communities, empowering the next generation of entrepreneurs, and promoting freedom and dignity for vulnerable and exploited populations throughout the world.
UnbridledACTS